Welcome to up2now
The up2now website is an online tool for NSW high school students to record, organise and share their extracurricular activities. 
Students can:
present their broader learning, achievements, awards, community service and volunteering experiences
showcase their artwork
create resumes
create portfolios and export them to PDF
share a portfolio online with prospective employers
use an online portfolio to access other education and training pathways.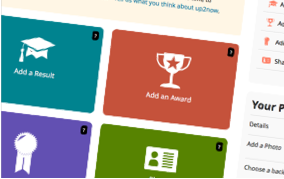 Teachers can use up2now as a resource in curriculum areas with a vocational focus.Teachers and careers advisors employed in schools can use up2now with students who intend to leave school before completing the Higher School Certificate.
Register for up2now
Only schools can register to access up2now. To register, you need your Principal's approval and your NESA school registration number. You can find this number by logging into Schools Online. The number is at the top of every page, after your school name.
Once registered, schools can upload students who can then use the site.
Schools do not need to register every year. When you register your school, your account remains open. To delete your account, contact NESA.
Recording your volunteering
Students who log their volunteering can receive a Premier's Volunteer Recognition Program Certificate at the end of each school year. For more information about volunteering, go to: http://www.volunteering.nsw.gov.au/home. 
You can also record informal volunteering such as caring for an elderly neighbour, etc.
---
Learn More